Buddha pendants are considered to be symbols of good luck, peace and longevity. Wearing a Buddha pendant will attract positive energy of the supreme. It can help us fight the negative energy, bring more positive energy, and help us overcome the troubles in life.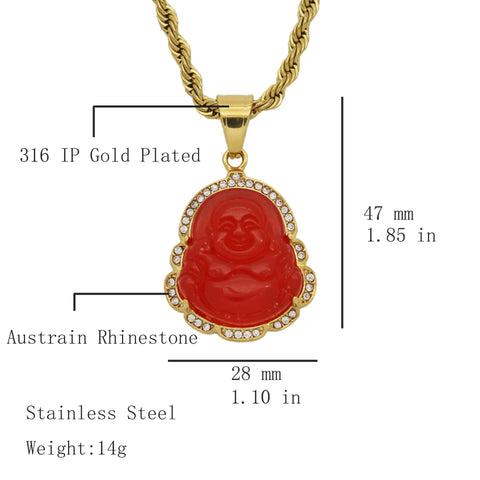 ♥ Material: Made of 316L Steel and 18k gold plated,JADE.
♥Length:18inch
316L Steel also known as Titanium steel, It is the special steel which is harmless to human body. 316L Steel has the properties of hypoallergenic and corrosion resistance. Jewelry made of 316L Steel does not tarnish or bend, and It has the same luster and texture as titanium. 
Jade bring good luck and dispel bad luck.
🎁 A natural standing pendants carved with wealth, health, and bats.
✔The pendants will shine and lighten when you wear it for a long time.