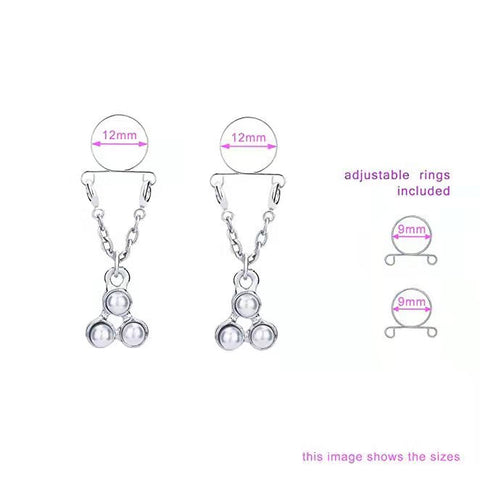 No need for piercings to wear.
It comes as 2 pairs of adjustable rings of different size .⬆️
Made of stainless steel, hypoallergetic.
316L Steel also known as Titanium steel, It is the special steel which is harmless to human body. 316L Steel has the properties of hypoallergenic and corrosion resistance. Jewelry made of 316L Steel does not tarnish or bend, and It has the same luster and texture as titanium. 
Color: Gold - 18K Gold plated ,316L Steel, Silver- 316Lsteel, Black- 
TiC plated, 316L Steel